14/09/2017 14:11 Authored By: Administrator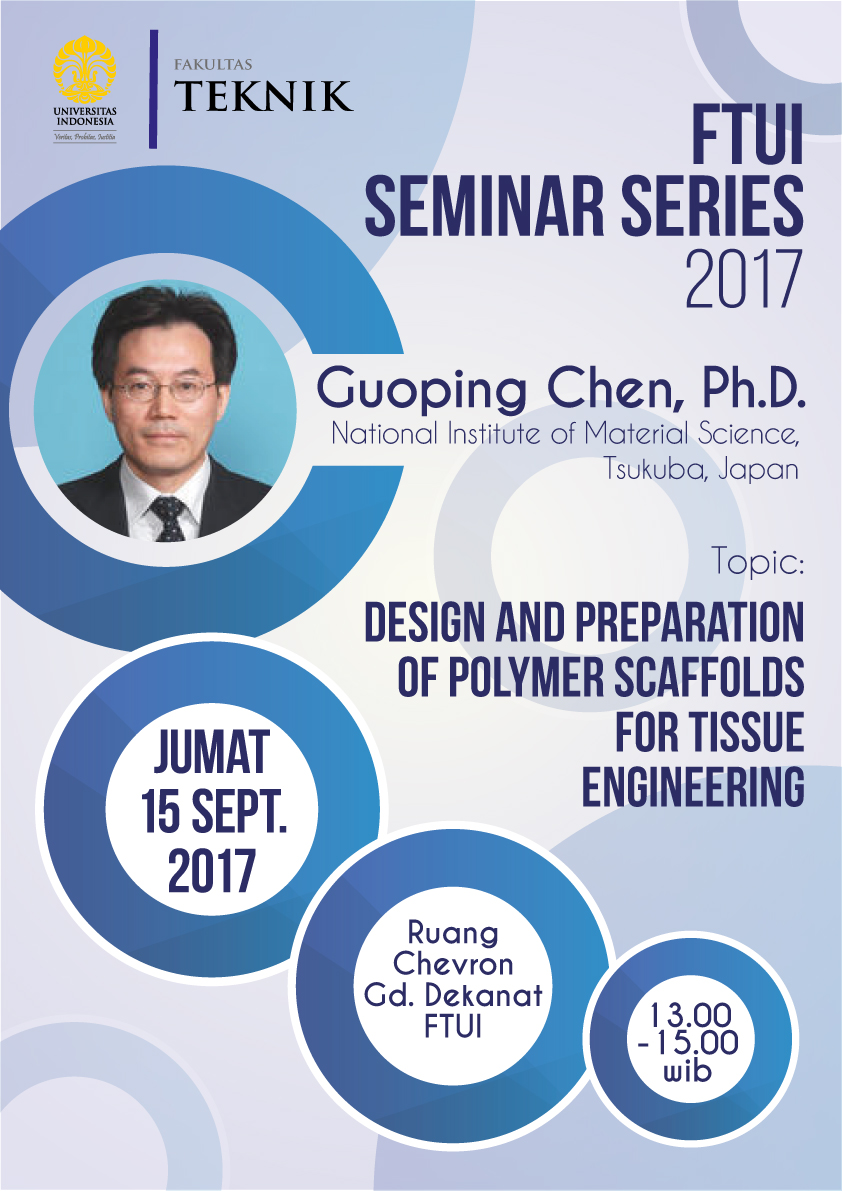 FTUI Seminar Series adalah forum bagi civitas akademika FTUI untuk berbagi informasi mengenai kemajuan riset terkini. Forum ini diharapkan dapat menjadi pendorong untuk pengembangan dan penguatan riset interdisiplin serta meningkatkan atmosfer penelitian yang semakin kondusif.

FTUI Seminar Series kali ini akan menghadirkan Guoping Chen, Ph.D., National Institute of Material Science, Tsukuba, Jepang, yang akan berbicara mengenai "Desain and Preparation of Polymer Scaffolds for Tissue Engineering". Acara ini dibuka untuk umum dan akan berlangsung pada tanggal 15 September 2017, pukul 13.00-15.00 bertempat di Ruang Chevron, Gedung Dekanat FTUI. Baik peserta dan pembicara pada FTUI Seminar Series 2017 ini akan mendapat sertifikat.